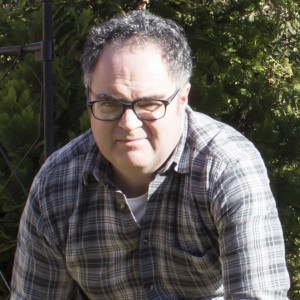 I am based near Grantham, South Lincolnshire, UK.  I have an educational and working background in Architectural / Building Design and Construction.
This is supported with photography and digital imagery.  I have been involved and active with photography from the age of 8- almost exclusively then with black & white medium, and subsequently, specifically and directly with architecture and building construction from the age of 16 as supportive educational and professional work through the recording and analysis of architectural design and building construction processes and techniques.  During which period, photography being used as a supplementary, essential tool to compliment the development of a broad range of skills and architectural understanding.
In professional architectural practice, design to management involvement has ranged from a few thousand to multi-million pound projects and schemes.
This background has been advantageous with photography, forming an appreciation and understanding of the make-up with elements, features, aspects of architecture and building- primarily form, order and space, associative dimensions and perspectives, with constituent elements, colour and textures and interplay of light, including shadows and reflections – the physical needs, aspects and requirements of occupants and users, and context and relationship of building and buildings to inclusive and surrounding environments.
Having originally started working with a range of traditional film and printing techniques my work is now exclusively carried out using digital imaging equipment.
I am available for commission work including photo shoots, for presentation, publication, e.g. Literature, magazines, books, internet and web work together with, information and recording / reporting and evidence based, documentative supportive work.  And additionally stock photography.  I can help with developing and putting together such end-use work, and I am conversant with software packages, including, photographic, graphics, computer aided design, desktop publishing and office packages.
I have cover for Public Liability Insurance up to £1 million.
Fees are available upon request. Typically based on half and full day work – other requirements accommodated accordingly + any agreed expenses identified to be incurred through work, such as travel, accommodation and subsistence.
Thank-you for reading.
| | | |
| --- | --- | --- |
| | | Education Qualifications include:- |
| | | |
| | | Diploma in Building Studies |
| | | BA (Hons) Architecture |
| | | City & Guilds of London Institute, Computer Aided Design / Draughting |
| | | MSc Architecture: Advanced Environmental & Energy Studies |
| | | Code for Sustainable Homes Assessor Qualified |
| | | Lincolnshire Heritage at Risk, Specialist Conservation Area Training |
| | | |
| --- | --- | --- |
| | | Association / Membership includes:- |
| | | |
| | | Earth Building UK & Ireland, Executive Board, Director (voluntary role) |
| | | Heritage Skills Hub (Midlands) Steering Group Member and subsequently, Director (past positions, voluntary roles)  |
| | | Lincolnshire Heritage at Risk Surveyor |
| | | Living Building Challenge UK, working Group member |
| | | The Association of Friends of Lincoln Cathedral, Member |
| | | The Friends of Lincoln Castle |
| | | The National Trust, Member |